Let's explore the world of BuddyPress, the WordPress plugin with which you can build a social network or a community. It has been around since 2008, but there are no real examples of successful Dutch communities that have been built with BuddyPress.
Not much is known about it yet and there are not a lot of Dutch articles about this phenomenon. It's high time to get to know a little more about it. Because what are good examples of BuddyPress communities? Where can you find the best themes? Which practical tips are there to build a community? And why is it perhaps a sleeping giant that will soon awaken? I will try to find the answers for you in this article.
BuddyPress as community
BuddyPress has a lot of competition. Facebook and – to a lesser extent – the 'groups' of LinkedIn in which we can ask questions to the community. Another example is Yammer which many companies use. All of them are social networks to share information and interests with each other.
You can also build your own community with BuddyPress. It is a free WordPress plugin which you can download. You can become a member of the community, create a profile, chat in a group and have a discussion with others. There is also an activity stream that registers what is going on in the community. You can also let members create their own blog, something that is always appreciated.
Why would you choose to use Buddypress instead of using existing social networks? Well, because you are completely in control of this community yourself. You can completely organize and build it as you want it, you don't have a 'big brother' feeling where someone has control over your data. And you don't have to be bothered by advertisements, which you see more and more on Facebook and Yammer.
My search to find out more about BuddyPress starts with searching the internet. For this article, I searched the internet for several weeks to find successful community examples that were created with this plugin.
And believe me, it wasn't easy. I am for example still looking for successful Dutch examples.
BuddyPress examples
But there are also nice examples of communities. These are mainly foreign websites.
One of them is Shift.ms, a community for people with MS (Multiple Sclerosis). A thriving community in which fellow sufferers find each other, support each other and learn how to deal with this disease.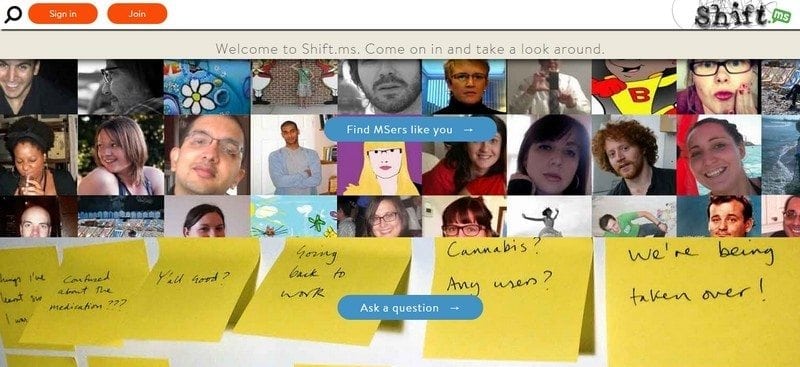 A very active one is a gaming community around Tamriel Foundry, with thousands of members who also post very actively. Wonderful to see how well it works. New comments come in every hour.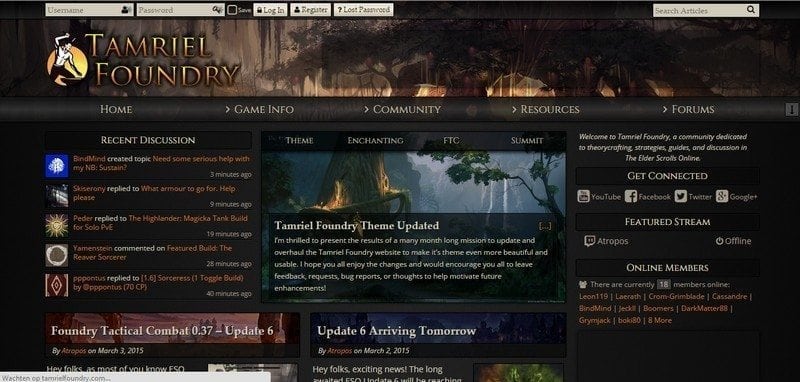 More and more universities also have their own community. The CUNY Academic Commons has a community for students of The Academic Commons of The City University of New York to build a network to stimulate the use of technology in teaching and learning. Somewhat vague, but just look at their community. Great example and it has been around for a couple of years.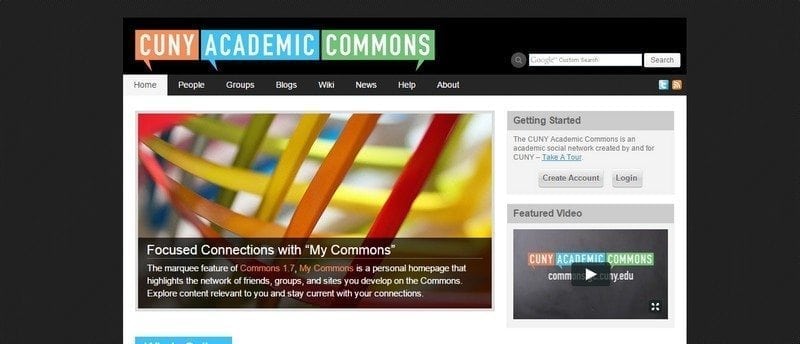 Personal experiences BuddyPress
I have kind of a love-hate relationship with BuddyPress. On the one hand I am enthusiastic about this WordPress plugin options with which you can build your own community. On the other hand, it is still quite difficult to set up an active and flourishing community with it.
What are my own experiences? I think it's quite an art to set up a good community. For example, it requires a lot of energy and time to set up and maintain such a community. Both content and technical wise.
I have built some communities myself with a Themeforest template. The building itself went quite smoothly, but then I ran into problems with logging in and registering. The moment someone registered, the confirmation email that gets sent by default ended up in the spam box.
There was a lot of research necessary to solve this problem. For weeks I visited forums in search of a solution. The solution came eventually, but it does indicate that you need quite some perseverance to get it sorted. Luckily, there is now an easier way to sign up, because you can now also sign up with Facebook. There is a special plug-in for this.
Building a community is more work than an average website. You need to arrange additional things, like arming yourself against spammers and sploggers. There is no easy solution for this, but with a combination of measures you can keep most of them at a distance. Besides Akismet, you can think of Antispam-Bee, a plugin that helps to filter out spammers.
In terms of content, it's also a challenge to set up a community and keep it running. You have to build an audience, enthuse people, deal with differences of opinion and quarrels in the community. Nowadays, there are special training courses for community managers to teach you how to deal with that.
In a later article I will go into that a bit deeper. I can already recommend two books. The Art of Community by Jono Bacon of which there is also a free downloadable copy and Buzzing Communities by Richard Millington. Also with a free download.
Integrate into your own website or separate theme?
There are two options to build a community. You can build a community into your existing website. This is relatively easy. Download the plugin for free in the WordPress repository after which you can install the plugin.
First check if the theme is compatible with BuddyPress. This isn't always the case. It is often stated with the theme's functionalities. Or you can also send an email to the developers.
A second point you have to look for is whether or not a BuddyPress design is built into the theme. This also doesn't always happen. Then you get the basic design and that really doesn't look nice.
There are also special themes for buddyPress. I have good experiences with that myself because you don't have to build it yourself and you already have a ready-made community that looks great. Look here at Themeforest BuddyPress for the different themes.
A company that offers a good theme is BuddyBoss, which is specialized in communities and also offers themes.
#Nomads community
Back to the development that BuddyPress is going through. Perhaps we are dealing with a sleeping giant. That is how I feel about it.
It's a very powerful and beautiful plugin. And has been undergoing rapid development in recent times. They are working hard on its technical development.
Regular updates are coming out now and there is a strong team of developers working on improvements. Since buddyPress 2.0, the pace of improvements has been boosted. And the community is more active than ever on BuddyPress.org.
Another good development: John James Jacobi will put BuddyPress on the map and did a crowdfunding campaign. He raised more than 50,000 euros in order to be able to spend an entire year on the further development of BuddyPress and its little brother bbPress, with which you can install a forum and is often part of a BuddyPress community.
An example is #Nomads, also a community that has been set up with BuddyPress. It is a community for people who want to combine travel and work. Armed with a smartphone and laptop, they move for a while to a beach in Bali, a city in Colombia or to the hills of Umbria.
The people who combine living and working this way is growing. They have a need for their own meeting place. Here they can share inspiration and offer their talents and qualities to others. More than 2500 members have now joined #Nomads. It's a niche, a small group of like-minded people who want to share something with each other or who want to share their passion with each other.
Niches, something BuddyPress is very suitable for.
Working travelers, but also stamp collectors, gamers, hospital doctors, academic students or perhaps even a family can build their own community. I expect that more and more of these tribes of like-minded people will start to grow.
In the upcoming period I will eagerly follow the developments of BuddyPress. It will be a nice task for the developers to add new, useful and useable functionalities to this WordPress social network.
In the meantime, I am looking for even more beautiful examples of communities that have been built with BuddyPress. Maybe you know one? Let me know! I am very curious to find out…