Create a sales funnel? Until recently I had no idea what it was and how it worked.
I have noticed that not many entrepreneurs are using a sales funnel yet on their website. Even though this strategy can ensure that sales go up with as much as half for a lot of companies or sole traders.
You don't like what you don't know?
A sales funnel is a method to take and tempt your visitors into buying your products or services.
It's a tunnel where you lead your visitors through. At the beginning the tunnel is still wide (lot of visitors), and at the end it's narrow (potential buyers).
But how does it work? I will explain it to you step by step.
Step 1: Ensure traffic on your website
Before you start with a sales funnel, you first need to draw visitors to your website.
There are different ways to drive more traffic to your website. You can do this through paid advertisements. Google Ads, Facebook Ads or Twitter Ads are used more and more.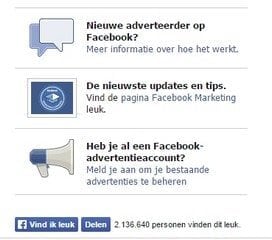 You can also enter into a collaboration with another party that helps you get visitors. This can be done by linking to each other or referring to each other.
Writing blogs will also drive more traffic to your website. But you can also think of sending a press release to several media or relations.
There are also ways 'offline' to advertise. You can place advertisements in magazines or newspapers.
All ways to generate more traffic for your website.
Step 2: Introduce yourself
When the visitors have found your website, it's time for the next step. Introduce yourself. Explain who you are and what you do. And what you can help people with.
Put them at ease. They need to feel like you are talking together with them in a room. It's important to create and build trust.
In other words: when your visitors land on your website, the content is important. You want to give them an experience, added value. You need to offer them something they really need.
Make sure you have a great offer for your visitors which they will embrace.
Step 3: offer a lead magnet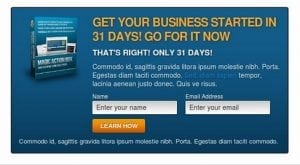 Lead magnet? Let me explain.
A lead magnet is a great offer that works like a magnet on your customers. To say it in a rather disrespectful way, it is the carrot you are holding in front of the donkey to get him to walk faster.
One might offer a video with ten 'you never thought about' tips to declutter your house.
Another would rather give an Ebook; a less stressful life in ten steps.
Really think about it, because there is a lot of competition. A lot of websites already offer something like this so you need to think of something unique, something no one else is offering.
This will increase the chance that you connect with your visitor.
[quote_center]Als tegenprestaties laten ze hun e-mailadres bij jou achter[/quote_center]
Step 4: Real them into the sales funnel
When visitors are interested in your lead magnet, you then real them in through the sales funnel.
You offer added value and as a thank you they will leave their email address with you or sign up for the newsletter. Because if they want the video or eBook, they have to leave their email address.
Bingo! When you have the email address of the visitors, you can then start to build a relationship with them. You can come with a follow up. In your next newsletter or in a personal email you can give a nice offer.
Through the newsletter or the email you then lead them to a page with a cheap offer, where the buyer doesn't have a great risk. A product of low value, around for example seven Euros.
You are for example a mindfulness course coach. You offer an online video course of seven episodes to reduce stress at work.
You tell a little about yourself, indicate that you also benefited from the approach and what the buyer will get from it. Then you finish with your name and sometimes it's a good idea to add a PS (Post Scriptum).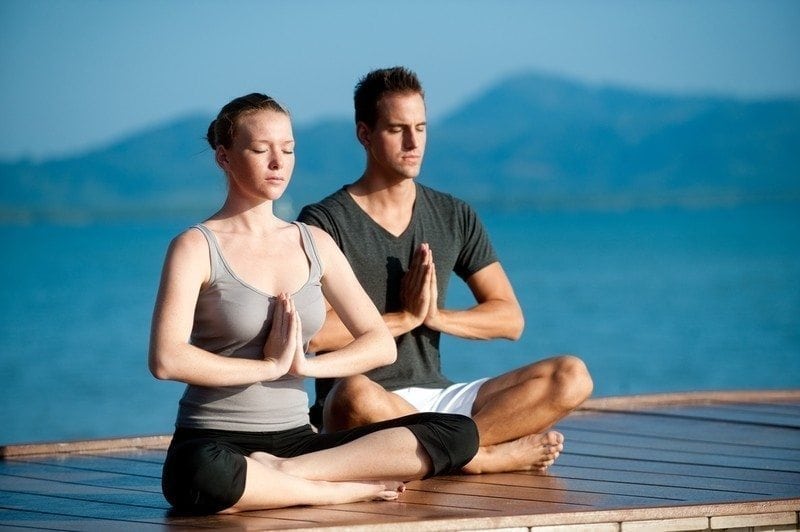 Why a PS? People often scan the email, but at the end they often read the last couple of sentences. So in the PS you can bring a little attention to for example other great things you have to offer.
The people that buy the cheap product are potential buyers to buy even more services from you. They might want to take a physical course with you, ask for a coaching session or partake in a holiday week of mindfulness that you are organizing with a group on Krete.
And this is how you keep drawing them further into the tunnel. You have now won the trust of your customer and you can sell them more and more expensive products and services.
Step 5: Create a sales funnel: How to do it?
It's quite hard to create a sales funnel. You need to create separate landing pages in your website, you need an email marketing program that ensures your visitors will receive consecutive emails and/or newsletters.
The good news is that there are also services that can do all of this for you.
One of the most well known ones is (in English) Clickfunnels that will create ready made sales funnels for you.
You can choose from multiple funnels, depending on the type of business you are in. You pay a monthly amount (around 35 Euros) for this service. You don't first have to invest in your own website, because the sales funnel is managed by Clickfunnels.
You can make a connection with your website; Clickfunnels also developed a WordPress plugin Clickfunnels for this.
A second website with which you can make a sales funnel without high costs is Leadpages. Check the video for a first impression.
It's also possible to segment your newsletter with Leadpages. This means: you can offer different kinds of newsletters to your visitors with different interests.
This is not necessary in the beginning when you don't have that many newsletter readers. But once you have thousands of subscribers, the interests will become more versatile.
You need to adjust the topics to your target audience to create a successful sales funnel. If you don't reach the right audience, it won't work.
If you are for example going to advertise, then you can pinpoint your audience with Facebook Ads. Facebook collects, as you know, a lot of personal information and this is valuable for advertisers to reach the right target audience.
PS: I have another tip for you.
It takes quite some time to find out more about Leadpages or Clickfunnels and how it works. Look for a specialist who can help you set it up. Because you of course would rather spend your time on your business.